Live from the Basie Conservatory: A Collection of Concerts & Recitals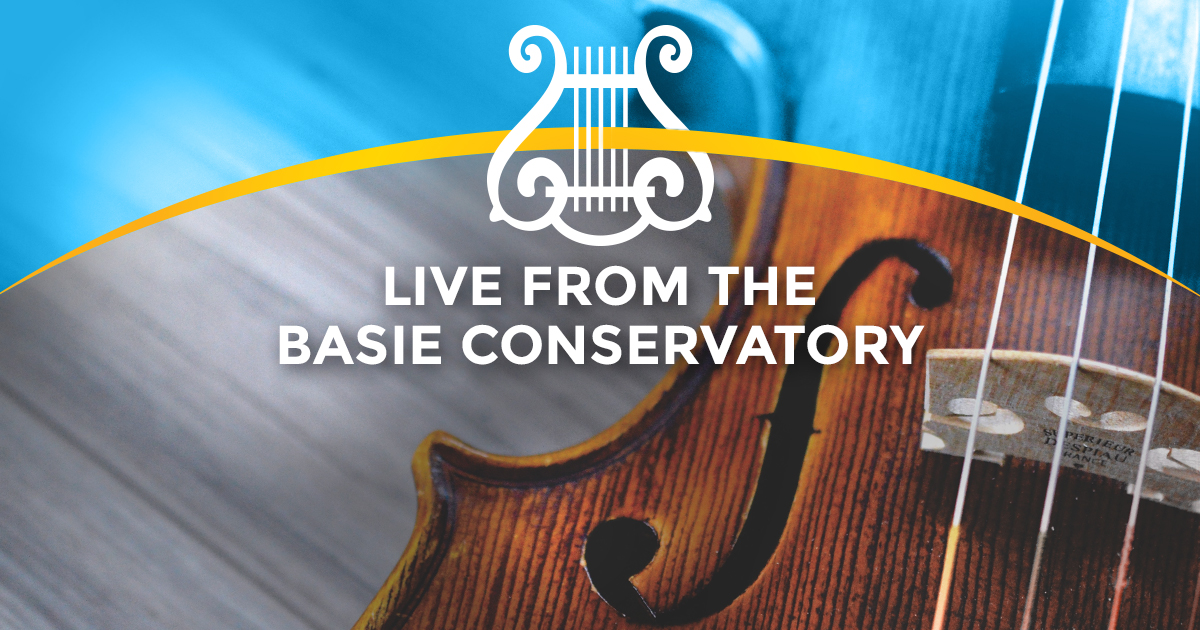 Not even the Great Quarantine of 2020 or the COVID-19 pandemic have been able to stop the beautiful sounds created by our Basie Conservatory students and faculty. Without hesitation or resistance, the Conservatory family has produced at least a half dozen presentations this spring — performed separately and assembled offsite, but remarkable nonetheless.
Here's a one-stop-shop for all our/Conservatory presentations.
Our virtual recital on May 16 featured the music of Johan Sebastian Bach, his son Carl Philipp Emanuel Bach, Beethoven, Georg Philipp Telemann and more.
"Love From The Basie Students: A Concert For Lunch Break" came together from the desire of our students to do something to amplify visibility for our fellow not-for-profit, Red Bank's Lunch Break. The concert features Conservatory and Basie Academy of the Arts performers, along with a line-by-line presentation of them poem "When Words Fail, Music Speaks" by Lucy Rudman.
"The Three Bs: Bach, Beethoven and Brahms" was an online faculty recital presented on May 20, 2020 featuring instructors Mikhail Kuckuk, Julia Meunch, Leo Soeda, Bettina Forbes, Laura Petillo and Andrew Kosinski .
"Spring and Songs Of Love" was another faculty recital, presented on April 18, 2020 and featuring instructors John Luckenbill, Gerd Nowaczyk, Mikhail Kuckuk, Leo Soeda, Andrew Kosinski, Laura Petillo and Julia Meunch.
Our senior Basie Conservatory students presented an online recital on Saturday, April 4, featuring Andrew Wrede, Christopher Hall, Taylor, ron Weiner, Gabriel Jimenez, Madeline Fields and Kai Macedo.
And on March 28, the Basie Conservatory held its first faculty recital, featuring instructors Andrew Kosinski, Laura Petillo, Leo Soeda, Angela Koch and Dr. Lucy Chen.