Bringing Music
to the Community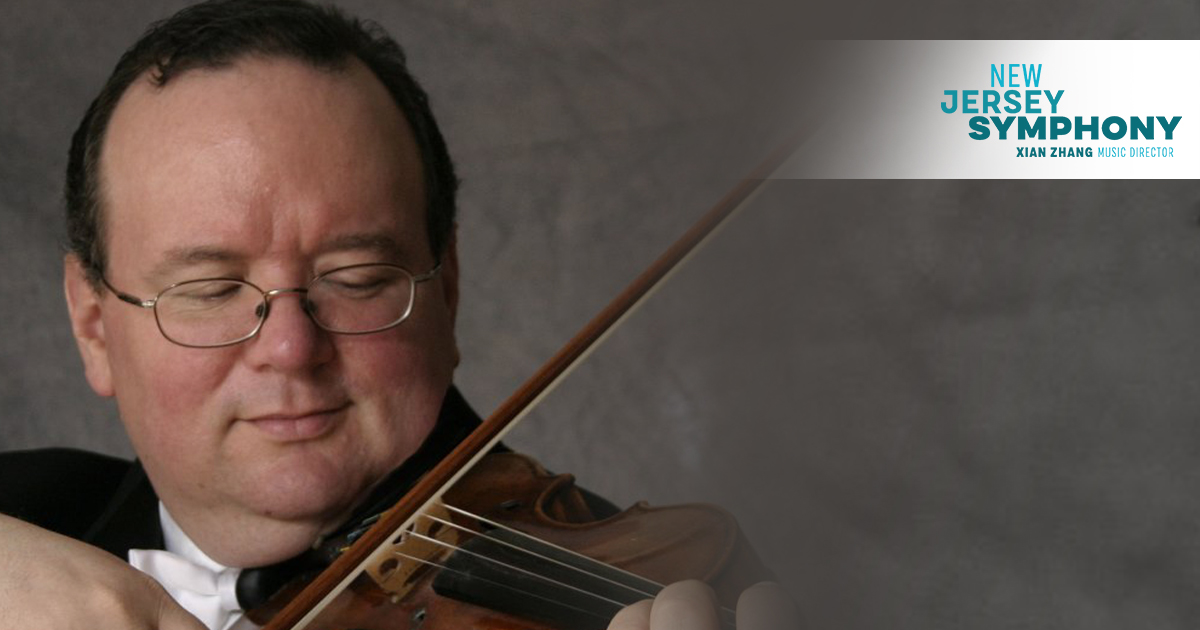 Violin Masterclass with NJS concertmaster Brennan Sweet
Friday, February 24th
4:00 – 5:30PM
All ages are welcome to attend.
The Basie's Monmouth Conservatory of Music welcomes New Jersey Symphony's concertmaster Brennan Sweet for a violin masterclass. Join us to hear exciting student performances and a special Q&A session with the artist.
Attendees: $10.00
Students interested in auditioning to participate in the masterclass, please click here for more information and to submit your audition materials. A 1-2 minute sample video of your piece for the masterclass is required to audition. Spaces are limited.
Participation Fee for accepted students: $50.00
Basie's Monmouth Conservatory of Music | Grunin Hall
65 Chestnut St., Red Bank, NJ

Bringing Music
to the Community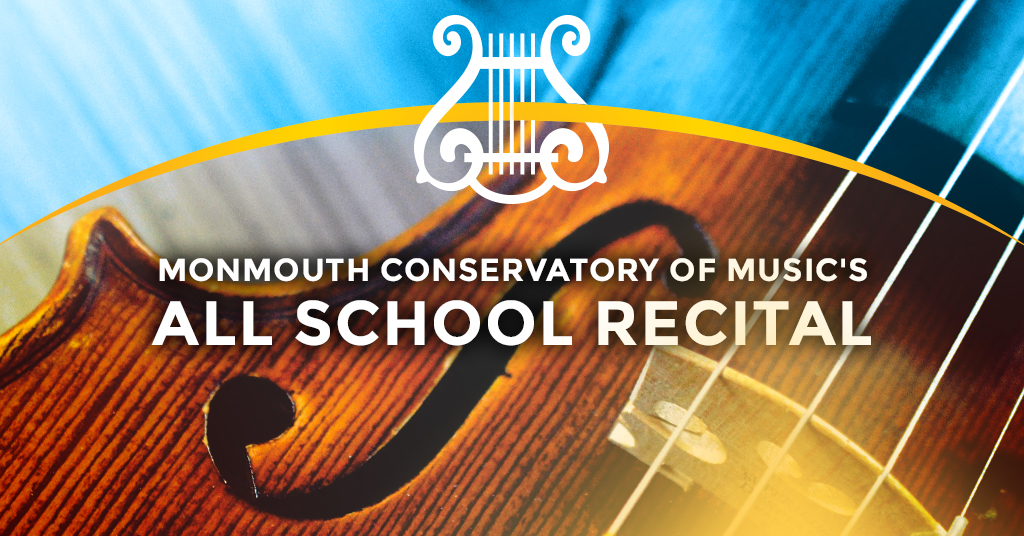 Monmouth Conservatory of Music's All School Recital
Saturday, June 12
10AM – 5:30PM
Tickets: $12 | Limit 6 tickets per billing address
Doors open one hour prior to each performance
The Count Basie Center's Monmouth Conservatory of Music is proud to present its all school recital on Saturday, June 12th! Students will perform on the historic Basie Center stage at the Hackensack Meridian Health Theatre in four recitals that start at 10am, 12:30pm, 3pm & 5:30pm.
Learning to perform onstage is an important and unique process which improves not only musical skills, but also concentration and the ability to express oneself. The Conservatory and its students are excited to showcase their hard work and dedication to friends, family and the community.
Tickets are general admission and ushers will seat on a first come, first serve basis with proper spacing. Patrons should maintain social distancing guidelines.
Presented by Count Basie Center for the Arts
Recital Line-Up
10am
Mikhail Kuchuk
Leo Soeda
John Luckenbill
Grace Lim
12:30pm
Bernice Cooperman
Miriam Lerner
Julia Muench
Angela Koch
Bettina Forbes
3pm
Lucian Rinando
Laura Petillo
Patrick Appello
Deb Lyons
Kellie Shane
John Sheehy
5:30pm
Gerd Nowaczyk
Lucy Chen
Andrew Kosinski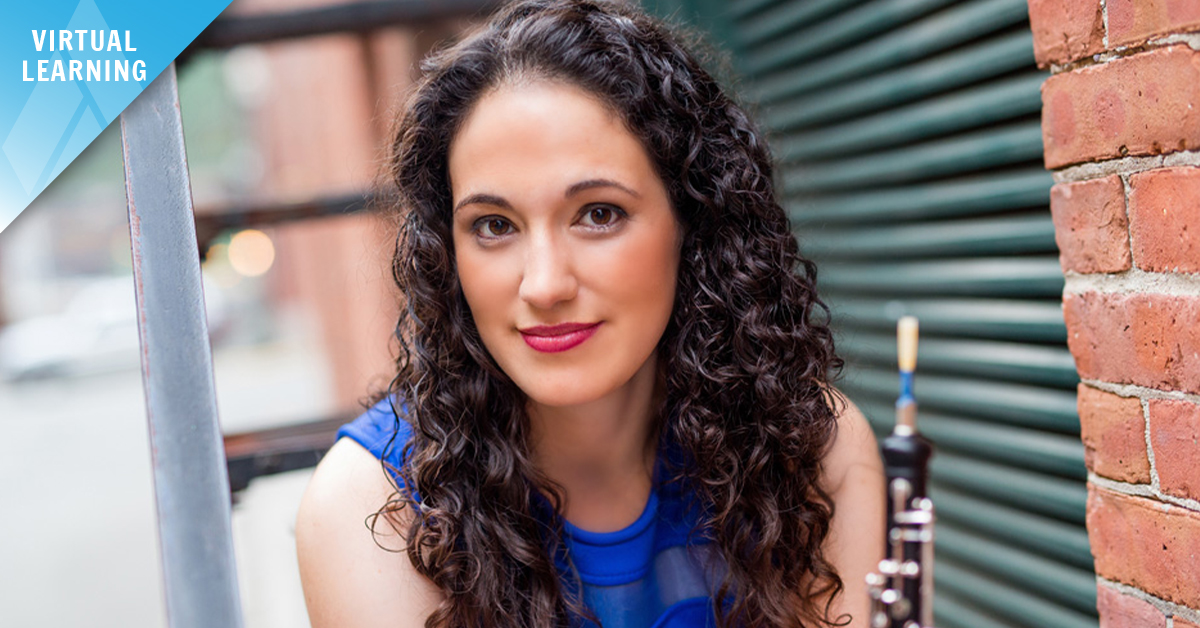 Free Masterclass with Dr. Courtney Miller
Thursday, May 21
7 – 8PM
Dr. Courtney Miller is the oboe professor at University of Iowa. She made her solo debut with the Jacksonville Symphony Orchestra at age 17, and continues to be a devoted performer traveling throughout the United States and abroad as a solo, chamber, and orchestral musician.  Prior to her coming to University of Iowa, Dr. Miller taught oboe at Boston College and Ashland University. Dr. Miller's recordings Modern Fairy Tales and Portuguese Perspectives are readily available on ITunes, Amazon and Spotify. Fanfare Magazine hails Courtney Miller as "a performer of considerable skill, with an unfailingly lovely sound, abundant technical ability, and a special gift for turning notes into poetry."
Dr. Courtney Miller has a Bachelor of Music from Florida State University, a Master of Music from Cleveland Institute of Music and a Doctor of Musical Arts from Boston University. Her teachers include John Ferrillo, John Mack, and Eric Ohlsson.
Free and open to the public
Materials Needed: Access to the Zoom App on your phone, laptop or desktop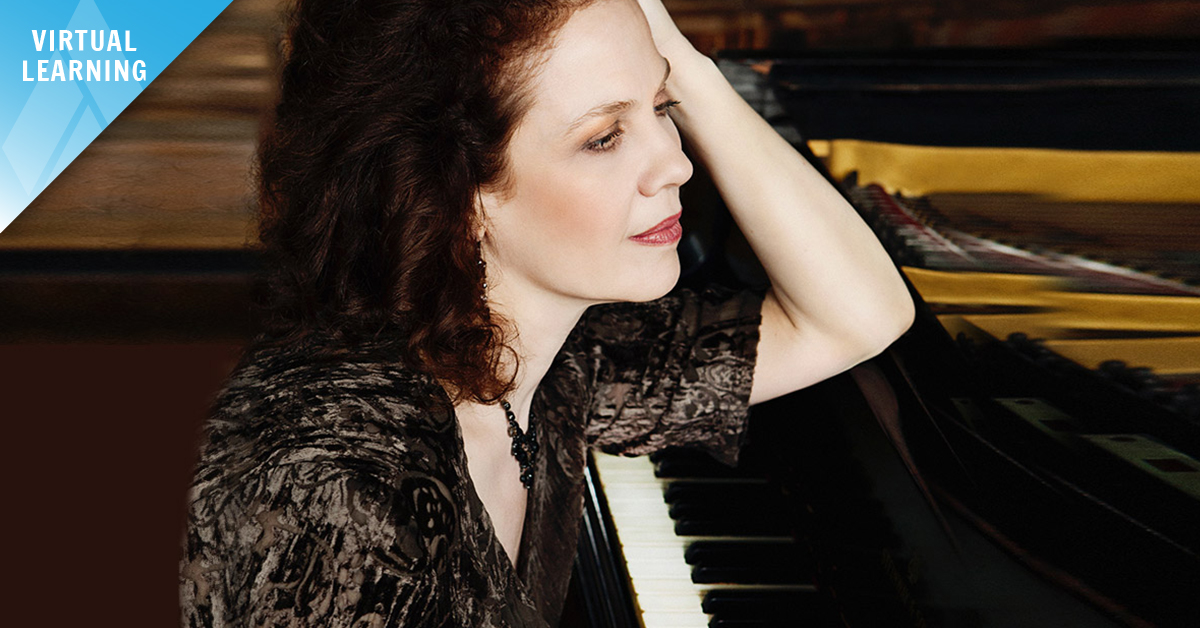 Free Piano Masterclass with Gila Goldstein
Saturday, June 6
4PM
Pianist Gila Goldstein has performed as a solo artist and a collaborative pianist throughout the United States, Canada, Mexico,  China, Korea, the Philippines, Europe and Israel.
Her most notable performances include performances with the Berliner Symphoniker, the Israel Symphony Orchestra Rishon LeZion, Jerusalem Symphony Orchestra, the Philippine Philharmonic Orchestra, Orquesta Da Camera in Mexico City and the Lincoln Symphony in Nebraska, as well as recitals and concerts at Lincoln Center and Merkin Hall in New York City, Progetto Martha Argerich in Lugano, Beijing Concert Hall in China, Seoul National University in Korea, the Purcell Room at the South Bank Center in London, Konzerthaus in Berlin, Musée de Louvre and Cité des Arts in Paris, Roy Thomson Hall in Toronto, Kennedy Center in Washington DC, Old First Church in San Francisco, Gardner Museum and the Tsai Performance Center in Boston, Dame Myra Hess concert series, Ravinia's "Rising Stars" Series and Symphony Hall in Chicago, Israel's Henry Crown Hall in Jerusalem and the Tel Aviv Museum.
A Board member of the American Liszt Society (ALS) and the Founder-President of its NY/NJ Chapter since 1992, she has been a frequent guest performer at the ALS annual festivals around the USA.
A champion of the music of Israel's leading composer Paul Ben-Haim in the past two decades as a performer and recording artist, Ms. Goldstein has recorded two volumes of his entire piano and chamber works on the Centaur label. Among the rave reviews the recordings have received worldwide, the American Record Guide wrote: "Goldstein is a charismatic performer who plays with great flair, delicate nuances, fluid tempi and brilliance". PIANIST magazine in London wrote: "Goldstein has a technique as fierce and fiery as the color of her hair".
These recordings mark a significant addition to the commercial releases of Israeli classical music, as well as an important addition to the worldwide recordings of 20th century piano music.
Gila Goldstein is the Chair of the Piano Dept. at Boston University and the Director of the Young Artist Piano Program at Boston University Tanglewood Institute. She has given master classes and adjudicated international and national piano competitions throughout the USA, in Israel, China, Korea and the Philippines.
She obtained her music degrees in piano performance from the Manhattan School of Music where she studied with Prof. Nina Svetlanova and the Tel-Aviv University's School of Music, where her teacher was Prof. Victor Derevianko.
Free and open to the public
Materials Needed: Access to the Zoom App on your phone, laptop or desktop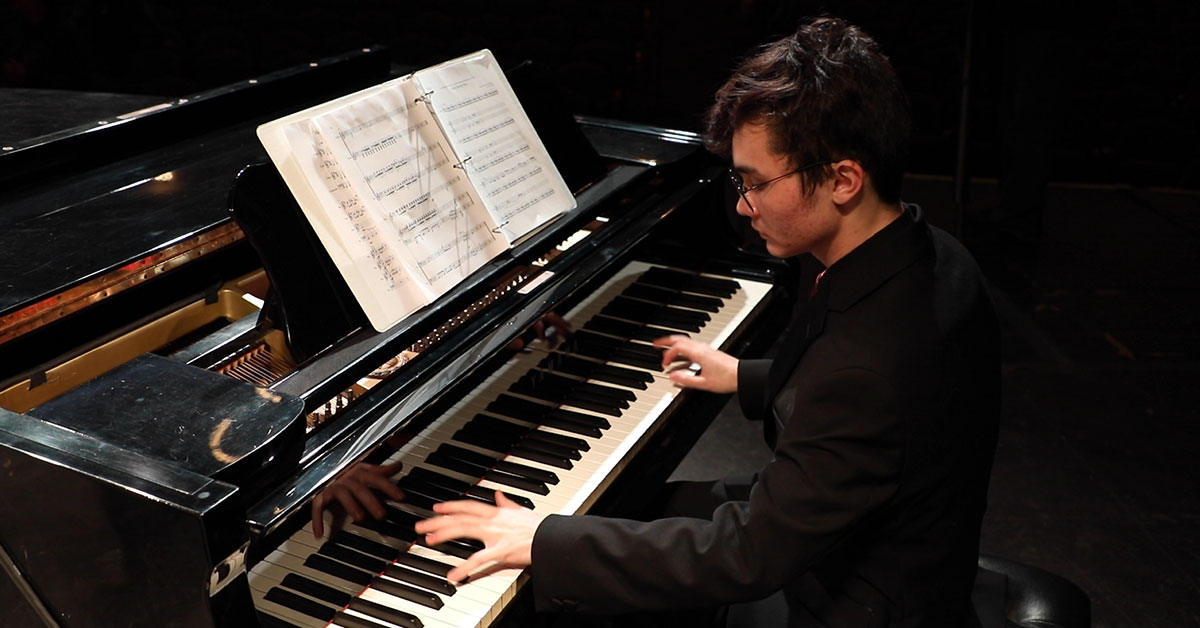 Spring Semester – All School Recital
Saturday June 6 – Sunday June 7
The Atrium at OceanFirst Bank
110 W Front St
Red Bank, NJ 07701
Dress up and perform at a gorgeous venue for your friends and family.  Learning an instrument requires many hours of practice, and performing gives your child the recognition they deserve for their hard work! Let's celebrate together!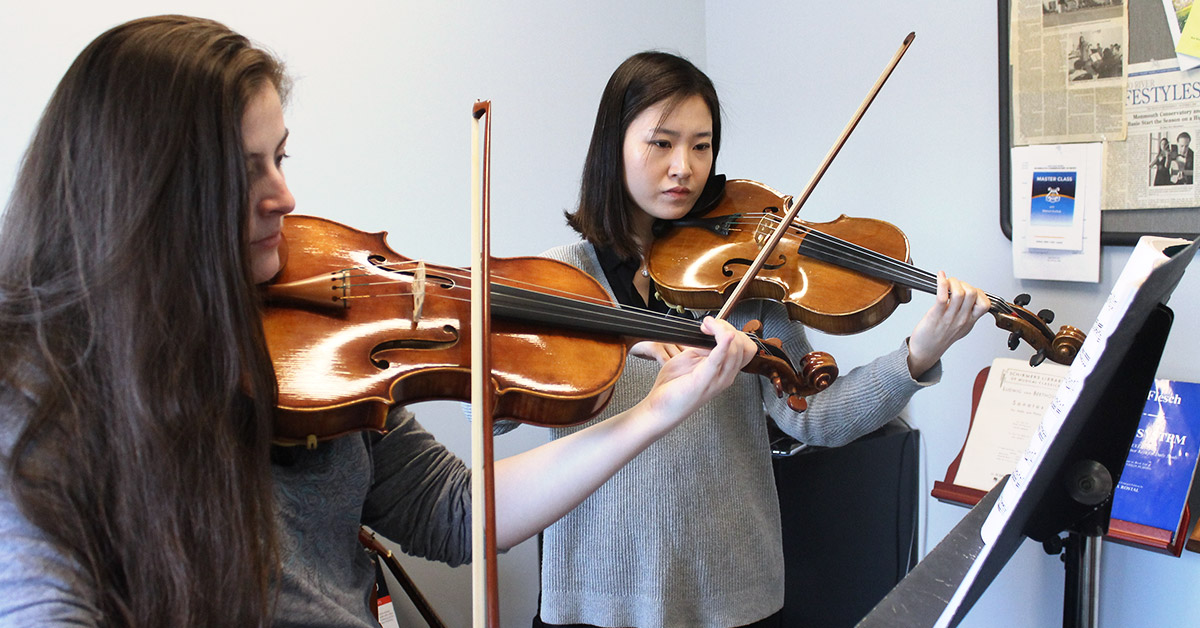 Makeup Lesson Week
June 15 – June 28
Makeup lessons will be available from June 15th through June 28th. Call 732.741.8880 for details.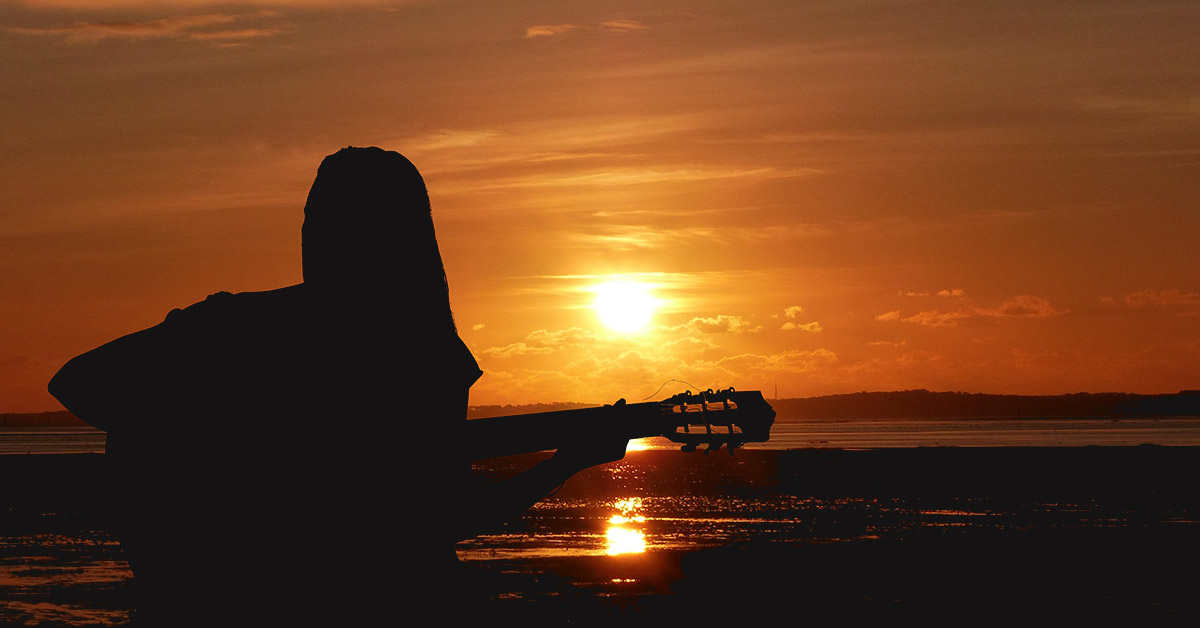 Conservatory Closed for July 4th
July 3 – July 5
The Monmouth Conservatory of Music will be closed from July 3rd through July 5th for Independence Day.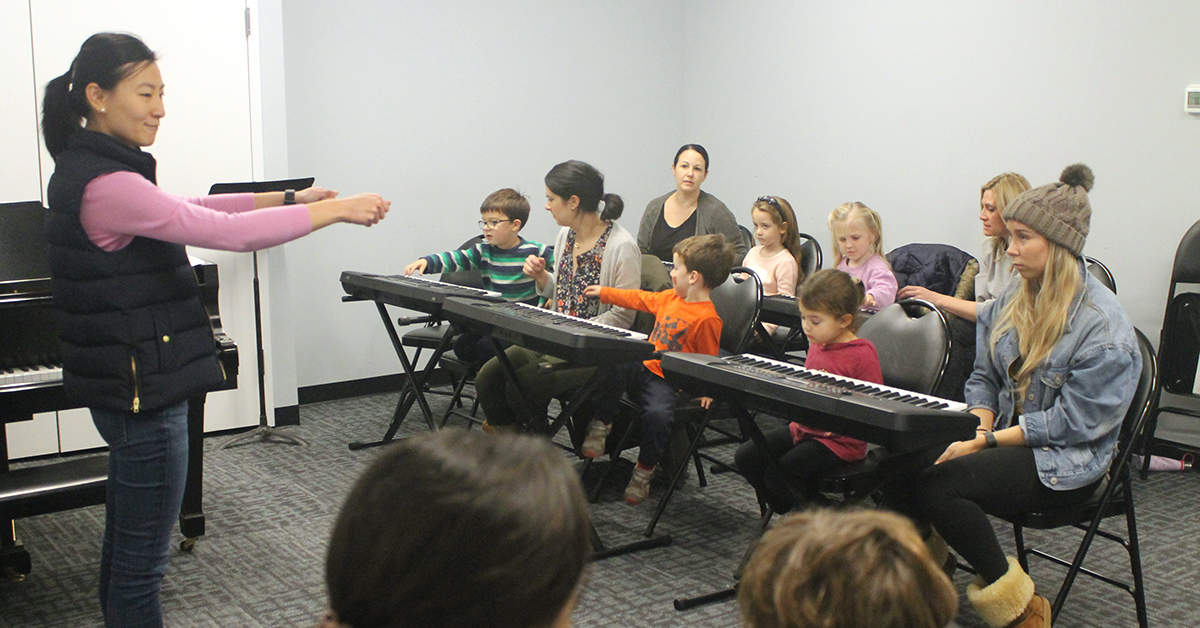 Fall Open House
Saturday September 5th
Monmouth Conservatory of Music
65 Chestnut St
Red Bank, NJ 07701
Would you like to play with an orchestra or try a new instrument? Students are welcome to play along with our advanced-level orchestra students, learn about new instruments, and perform in an ensemble! Come join us at the open house for an afternoon of music-making!