Philosophy
The Count Basie Center's Monmouth Conservatory of Music believes that music education enriches both the individual and society. The Conservatory maintains that studying music benefits persons of all ages and circumstance, and enhances appreciation, enjoyment and understanding of classical performance, while promoting the discipline and focus necessary to succeed in music as well as life.
What Makes Us Unique
Learning to perform onstage is an important and unique process which improves not only musical skills, but also concentration and the ability to express oneself.  The Basie's Monmouth Conservatory of Music goes beyond private instruction and offers a comprehensive curriculum that includes performance opportunities in venues and gatherings throughout our community – including the historic Count Basie Center for the Arts.
Our music education program provides tools for students to succeed in life and adheres to standards recognized at the best music schools in the world. Through our comprehensive programs and our world-class faculty, the Conservatory develops not only musicians — but also the audiences of the future.
As a recognized nonprofit organization, the Monmouth Conservatory of Music is eligible to receive grants and tax-deductible donations which allow for scholarships, free public concerts and community outreach programs.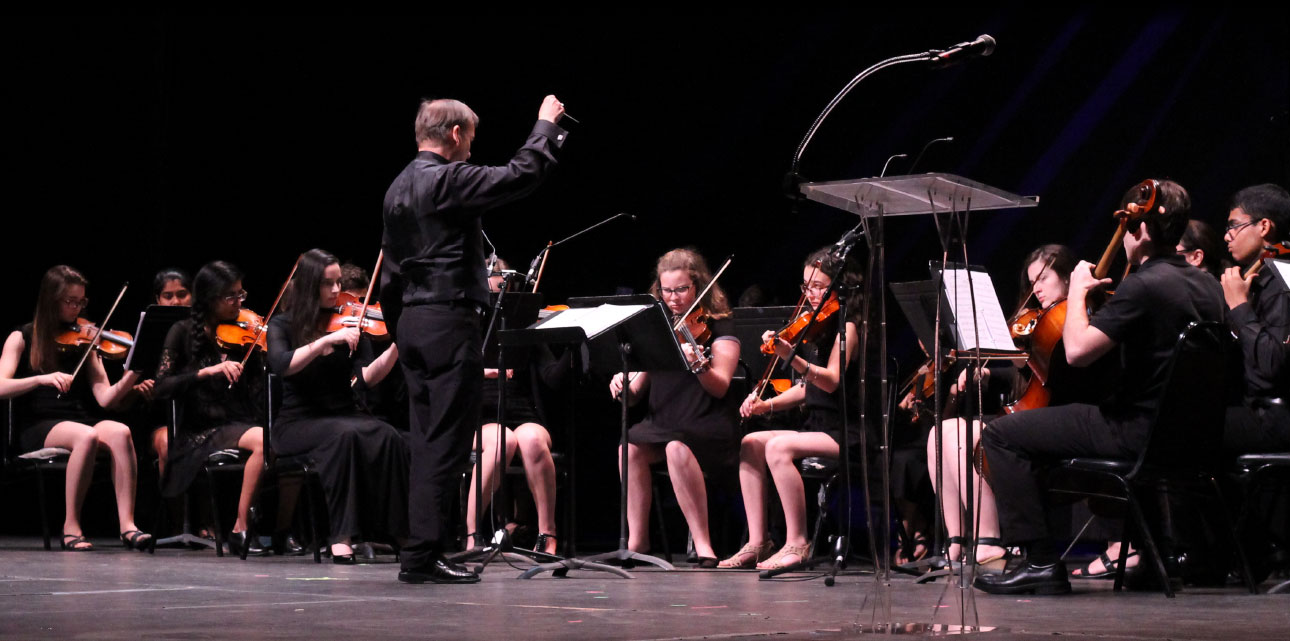 to provide basic instruction for the younger child, and instrumental, vocal, and theoretical subjects for all ages in the classical music tradition
to grow the artists and audiences of the future and to expand community outreach, making musical experiences available to the broader community, including the underserved, through lectures, concerts, and related special programs.
to lead students into mastery of musical literature, acquainting them with significant styles and forms, past and present. To foster musical understanding backed by technical competency.
to bring students, especially teenage students, to understand this great and important music not only as entertainment or fad, but as high and engaging art capable of expressing and molding the spirit of an age, a culture, a nation, or an individual. To promote music as an art form that benefits the society at large.


Commitment to the Community
All of the Conservatory's programs are based in a philosophy that music education enriches both individuals and society. The core of our curriculum is individual (private) music education. However, the Conservatory also provides group classes, live performance opportunities and involvement in community outreach to provide for a well-rounded student educational experience.
Recognizing the positive benefits of music, the Conservatory is committed to making music accessible to students and community residents of all ages and financial means. The Conservatory reaches out to friends and members of its extended musical family, those who understand firsthand the positive impact of music, to help us Give the Gift of Music to others. Give the Gift of Music supports the Felix Molzer Scholarship Fund, outreach programs and free public concerts. The Monmouth Conservatory of Music is a 501 (3)(c) not-for-profit organization. Your donations are tax deductible to the extent allowed by law.

History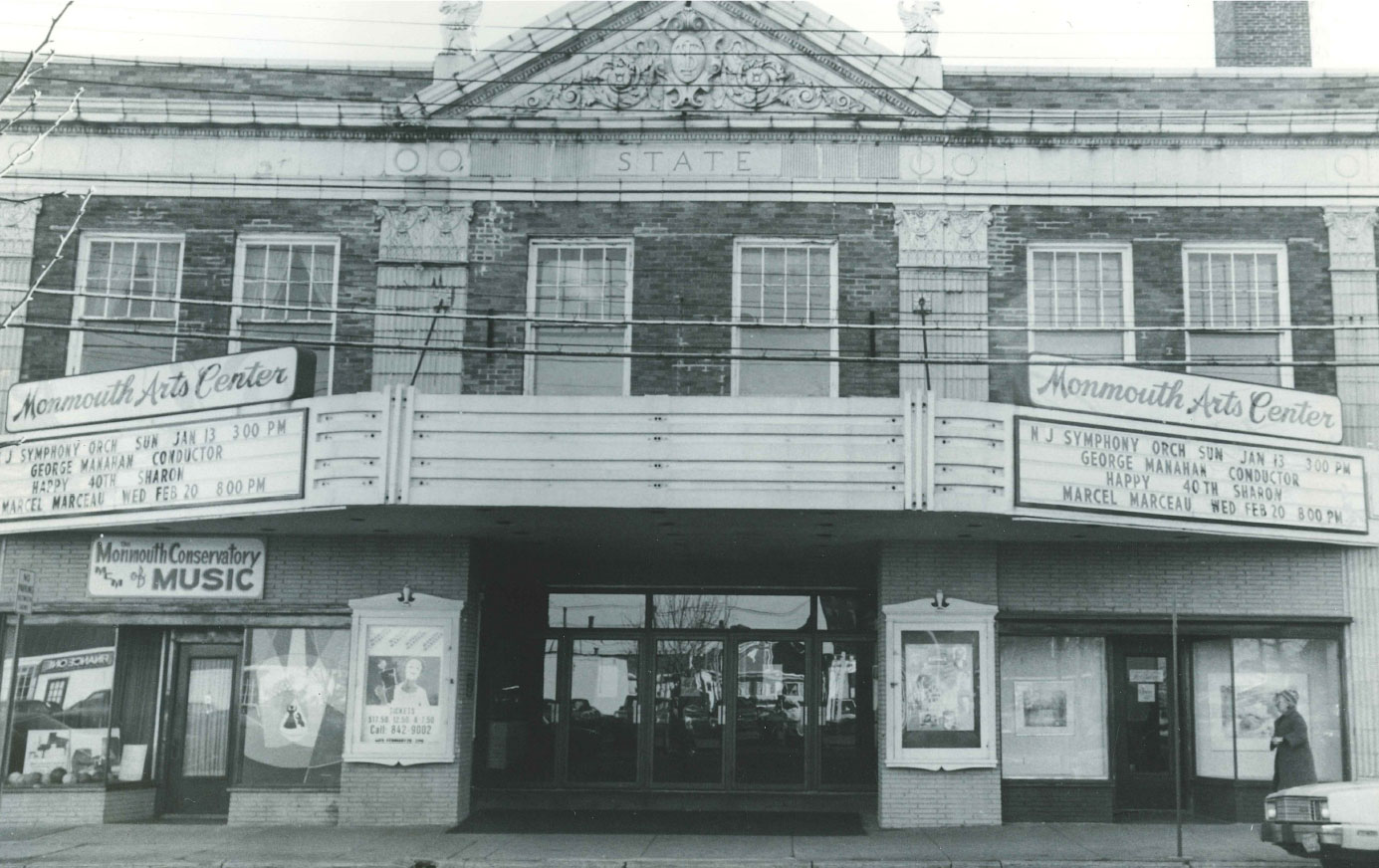 The Monmouth Conservatory of Music was founded in 1964 by Felix Molzer and his wife, Jeannette. Beginning with five teachers and a dedication to nurturing musical talent in young people, they went on to establish a Children's Opera Chorus and all-woman adult vocal ensemble in 1969. Professor Molzer was a graduate of the Vienna Academy of Music and director of the Vienna Boys Choir. He taught the history of opera on annual visits to Vienna, where he was awarded the Johann Strauss Medal. Retiring as Director in 1992, Molzer remained Director Emeritus, an active teacher and an inspirational presence until his death in 2005 at age 83.
Alice Berman served as Executive Director from 1992 to 1997. Continuing the Conservatory's nonprofit mission to promote the study and performance of music, she directed the Women's Consort and organized performance tours for the Children's Opera Chorus in the U.S. and abroad.
Vladislav Kovalsky and his wife Iirna assumed operations in 1998. At the time, Mr. Kovalsky was a world-class concert pianist and music educator. Born in Khabarovsk in the Far East of Russia, he moved to the U.S. in 1980.  Prior to his arrival in Red Bank, he and his wife Irina founded and directed the Southfield Conservatory in Southfield, Michigan.
Until his retirement in 2017, Mr. Kovalsky maintained an active schedule of teaching, performance, publication and lecture, including performances at Carnegie Hall and instruction of master classes across the globe.
In 2017, the Monmouth Conservatory of Music was gifted to the nonprofit Count Basie Center for the Arts. The organizations' missions are similar: to inspire, educate and entertain through distinct and engaging cultural and artistic offerings reflecting the diversity of the region. As nonprofit organizations, the Basie and the Conservatory are committed to enriching the community's quality of life by generating opportunities for participation in the arts, partnering with schools, collaborating with other mission-based organizations and driving regional economic prosperity.