Basie Academy students to celebrate neighbor nonprofit Lunch Break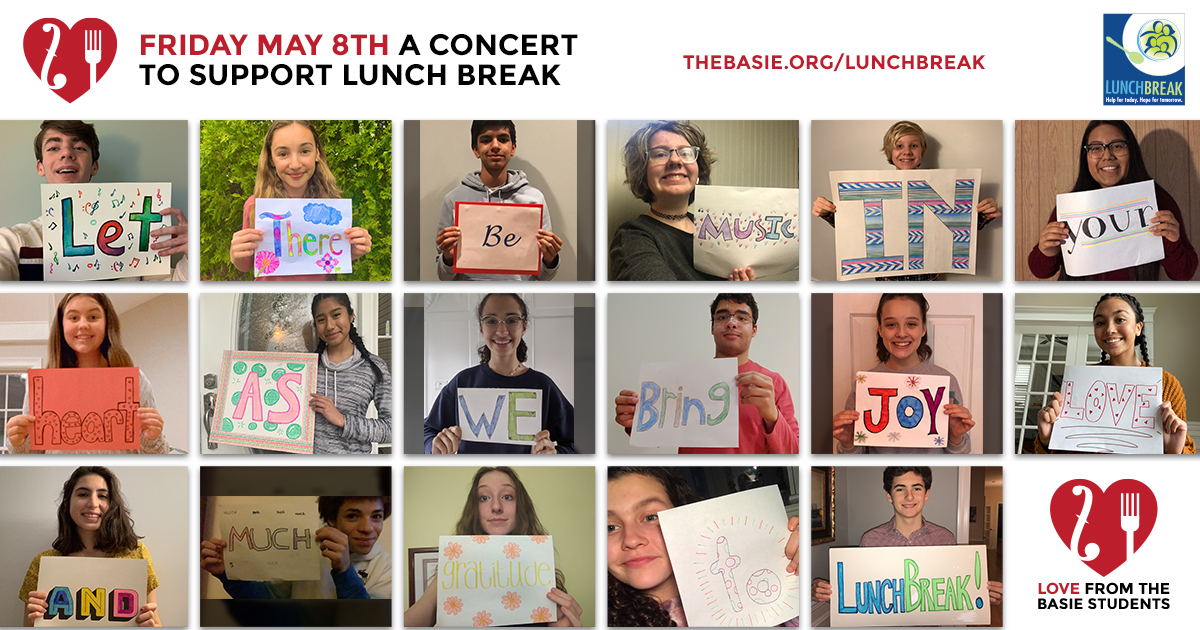 Students from the Count Basie Center Academy's schools of music and performing arts will join forces on Friday for an online concert to raise awareness for Lunch Break, the Red Bank not-for-profit with a mission to provide life's basic necessities of food, clothing, life skills and fellowship to financially insecure individuals and families in Monmouth County and beyond.
Fans can tune in this Friday, May 8 at 8pm to www.thebasie.org/lunchbreak for the concert, which will feature performances from Basie Academy vocal, acting and conservatory of music students. The program will also stream on the Basie Center's Facebook page, as well as pages for the Basie Academy and Conservatory.
"The students came to me with a desire to do something for this important organization," said Academy School Of Music and Conservatory Director Dr. Lucy Chen, "and this concert is the result. This was entirely their idea and we're proud that they're using their music to bring light to this noble and important cause."
"We are just so touched in our hearts for the students thoughts for Lunch Break and the work that we do," said Lunch Break Executive Director Gwendolyn Love, who will appear during the concert. "It touches us to know that they initiated this, and we cannot thank them enough."
In addition to the performance, the page above will provide information on Lunch Break, including lists of needed items, donation drop-off hours and more.
Basie students are no strangers to Lunch Break; in October, a string quartet from the Basie Center Conservatory performed for Lunch Break clients gathered for a Friday evening meal.