Basie Center, Monmouth Conservatory of Music announces appointment of Dr. Lucy Chen as Director and Head Of Music Programs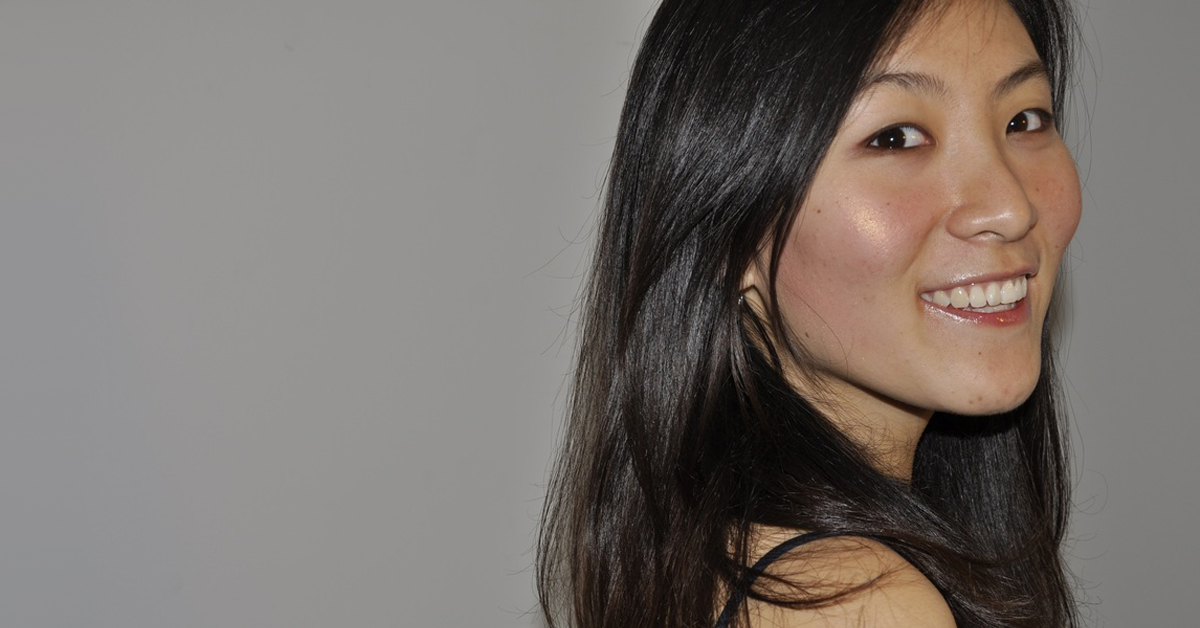 (RED BANK – SEPT. 4 2019) The Count Basie Center for the Arts has announced the appointment of Dr. Lucy Chen its Head of Music Programs and Director of the organization's Monmouth Conservatory of Music.
The public is invited to welcome Dr. Chen at the Monmouth Conservatory's fall open house, happening next Monday, Sept. 9 from 7-9PM at 65 Chestnut Street in Red Bank, the new home of the esteemed school of music.
"I am honored to be joining the Count Basie Center for the Arts, and to work with this remarkable community of educators, musicians, students, and families," said Dr. Chen, who comes to the Basie family after serving as professor of music at Jacksonville's Edward Waters College, where she also served as Music Department Chair since 2017. "I am impressed by the organization's mission to provide high-quality music education programs to students of all ages, and by the community's love and support for the arts.  I am excited to share my passion, and to help impart the joy and life-changing impact that music has on our students, families, communities, and beyond."
"Once we finished building a new home for the Monmouth Conservatory of Music, we knew we'd be recruiting a director whose passion for music and entrepreneurial spirit could continue the program's history of excellence," said Adam Philipson, President / CEO, Count Basie Center for the Arts. "Dr. Chen embodies all of the qualities we were hoping for and we can't wait to see her vision unfold."
"Dr. Chen will be a wonderful addition to the Basie's Monmouth Conservatory of Music," said Gerd Nowaczyk, head of the school's piano program. "In addition to being an accomplished pianist, Dr. Chen comes as a highly experienced music educator. I am confident that her leadership style, enthusiasm, and impressive background align with the Conservatory's future direction."
As an educator, Ms. Chen is a strong advocate for arts integration. She is a teaching artist for the Kennedy Center's Lift Every Student Initiative and founder/director of the Keys on Parade group piano program, a quality, non-profit music program serving underrepresented students in Jacksonville, FL. Her education programs have been featured on the CW TV's Real School, the National Federation of Music Clubs' publication Sharps and Flats, and by the Cultural Council of Greater Jacksonville.
Additionally, many of Ms. Chen's students have won national and international competitions and awards, including the American Protégé International Piano Competition, the Bay State Competition (MMTA), the Royal Conservatory of Music Development Program Award, and the Distinction Award (ABRSM), earning them opportunities to perform at prestigious locations such as Carnegie Hall in New York City.
Ms. Chen received her Bachelor of Music degree from the Shanghai Conservatory of Music, and her Doctor of Musical Arts degrees in Piano Performance from Boston University. In 2014, she joined the Edward Waters College as professor of music, and she has served as Music Department Chair since 2017.
The Monmouth Conservatory of Music was founded in 1964 and was gifted to the Count Basie Center for the Arts in 2017. The organizations' missions are similar: to inspire, educate and entertain through distinct and engaging cultural and artistic offerings reflecting the diversity of the region. As nonprofit organizations, the Basie Center and the Monmouth Conservatory are committed to enriching the community's quality of life by generating opportunities for participation in the arts, partnering with schools, collaborating with other mission-based organizations and driving regional economic prosperity.
The Monmouth Conservatory of Music offers private and group instruction in piano, violin, cello, flute, guitar, clarinet, oboe, saxophone, trumpet and more. For more information, visit www.monmouthconservatory.org.